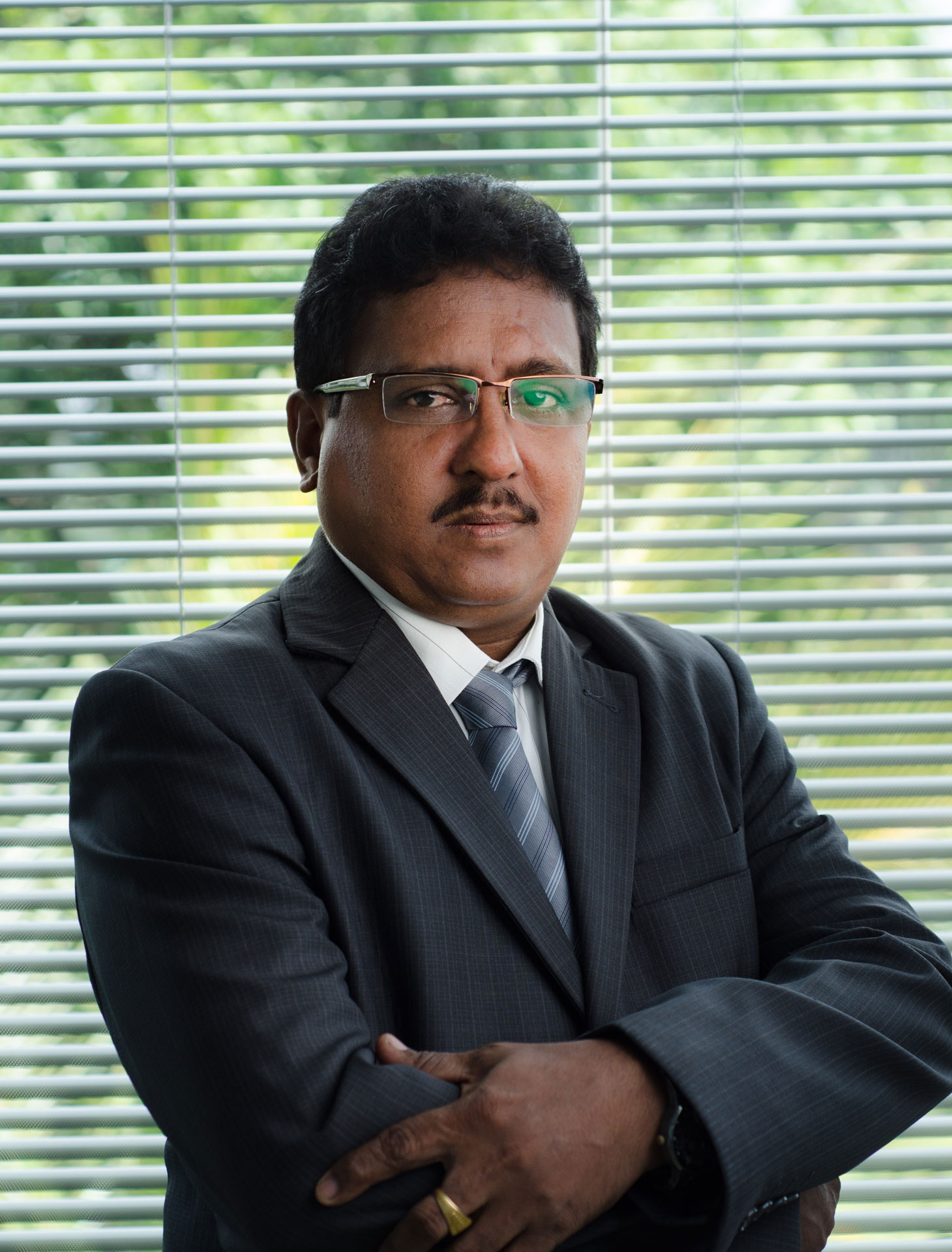 Markkandu Moorthy
Markkandu Moorthy is simply known among the Printing fraternity in Sri Lankan as Moorthy. His career into Printing and Finishing started off with him being a well-established technician in the country. More than him playing the role of a Director at Print Finish (Pvt) Ltd today, many know him as a very well disciplined and structured technician.
Moorthy started his technical career at JDC Printing Technologies (Pvt) Ltd in 1989 at the age of 25. Later in 2002 he decided to embark into his own technical line of business at various top notch Printing and Finishing Machinery Importers in the country such as Himaco (Pvt) Ltd, Bhathiya Trading Company (Pvt) Ltd, A.S.R Trading Company (Pvt) Ltd and so on.
He is the brainchild and mentor for the formation of Print Finish (Pvt) Ltd in 2006 together with Mr. Himal Ariyasena, Chairman of Himaco Holdings.   
Raging through many milestones in life, Moorthy today is a Director at Print Finish (Pvt) Ltd and a Senior Technician at Himaco (Pvt) Ltd. His passion, enthusiasm and commitment towards servicing and repairing of all kinds of Finishing Machinery is tremendous and his clients are living examples for testimonials. He has the ability to think deep and take up any challenge that comes his walk of life.
Moorthy was born in Mullaitivu and pursued his education up to Advanced Level there. He moved to Colombo after his marriage and is a father of three today.
During his career Moorthy has gained a lot of knowledge, expertise in the field of printing and finishing and adapting to new technology by visiting various Printing Exhibitions around the world such as the Drupa Exhibition in Germany and many other Printing related exhibitions in China, India, Dubai and Thailand.
Satisfaction of the customer is the main priority of Moorthy no matter how much time he spends in order to provide the best quality finished product with not a single mistake to point at. Paying much attention to detail of every single aspect when servicing and repairing the machines is the fact that has kept the promise of him delivering the best finished product.